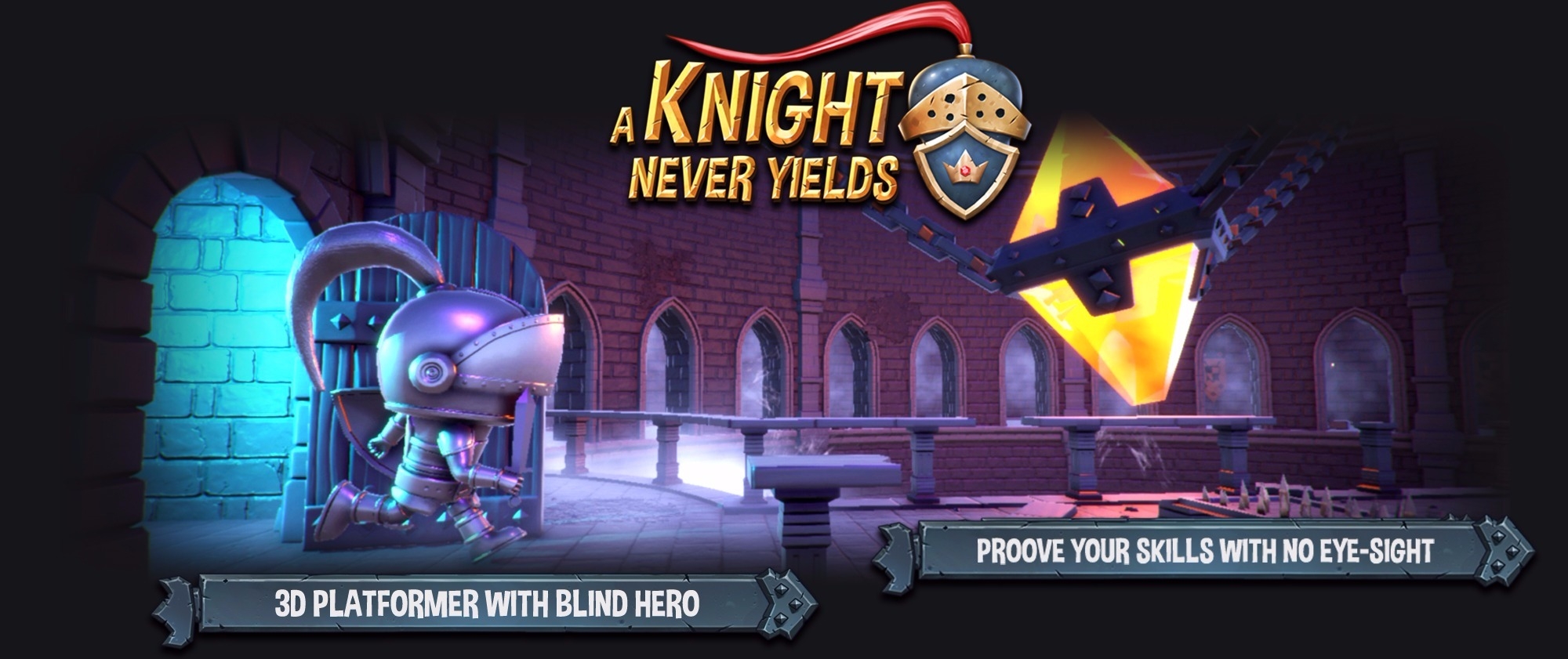 A Knight Never Yields
A Knight Never Yields - Announcement Trailer
---
Attention! This is official announcement of a previously announced game called A Knight Never Yields. Disregard previous announcements and take this one announcement as one and only official announcement ever made about this game. Thanks for your attention! Announcement.
As the game is taking it's final shape it's been about time I made an official announcement (duh!) trailer. You can see it below here and bask in the glory of my non-existing video editing skills. Enjoy!

I also used this time to re-evaluate my time conditions. I was thinking about releasing my game before this year ends, but facing the hard truth of reality, it just isn't possible. So instead of rushing this game and putting it out half-baked, I am going to let it rest for a while and release it Q1 of 2018. Probably end of January and start of February.
If you want to stay updated with what's going on about A Knight Never Yields, you can follow me up on my Twitter. I also made a webpage for the game which allows you to subscribe to our mailing list and get hot news right from the source! Also, I have an IndieDB page with detaild info about the game.
This will be all for today's announcement. Thank you all for your attention and cya next time!
Petr, NutCracks Studio